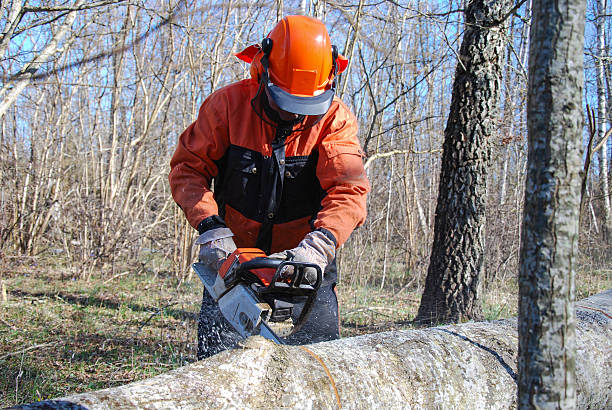 Before you operate a chainsaw:
Check that all controls are fully functional and that the chain is tight and secured. 
Check all fluid levels before starting your chainsaw.
Ensure that the blade is sharp and right for the tools.
Always wear the proper PPE, hearing protection, eye protection, and body protection.
Always start your chainsaw on a firm location.
Basic chainsaw safety:
Always check wood for nails or other metal before cutting into it. 
Shut off your chainsaw when walking on uneven terrain.
Always keep two hands on the saw at all times. 
Ensure that you have proper balance before cutting into wood or a tree. 
Never wear loose clothing when operating a chainsaw.
Be careful when working around branches and limbs under tension. When cut, they may spring back and can hit you or a bystander.